Carl just sent us this ti frame with a semi-integrated seatmast and Easton carpet fiber fork. Eric included a drawing for reference, and we were able to get it pretty much right on.
First we mask off the rear of the bike, and since there is some white on the front end, and white makes a good base for the orange, . . .we will kill two perverbial birds with one perverbial stone.
Next we can start masking for the color on the front.
We will use positive masks for the downtube logo, so it will stay white, as well as some stripes that divide the colors.
The end of the color section and the whole front will be pearlescent orange, as well as the fork.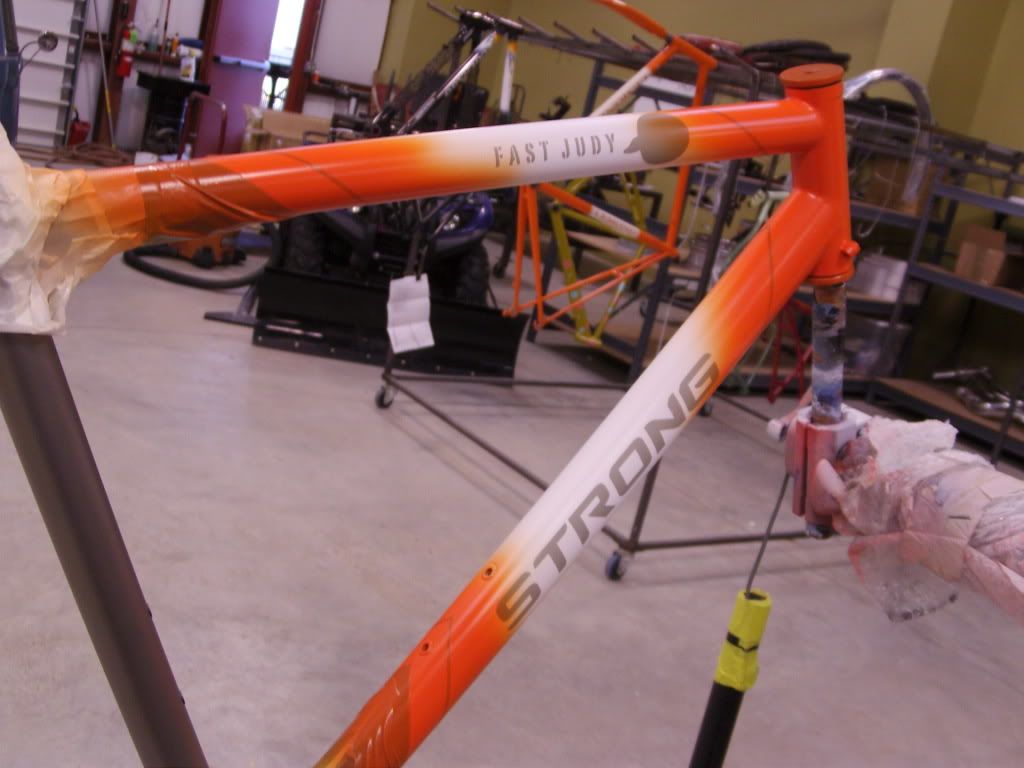 The middle section will be black. In the middle section there is a custom logo that Eric provided.
We have to add a few colors to the logo and then we are home free.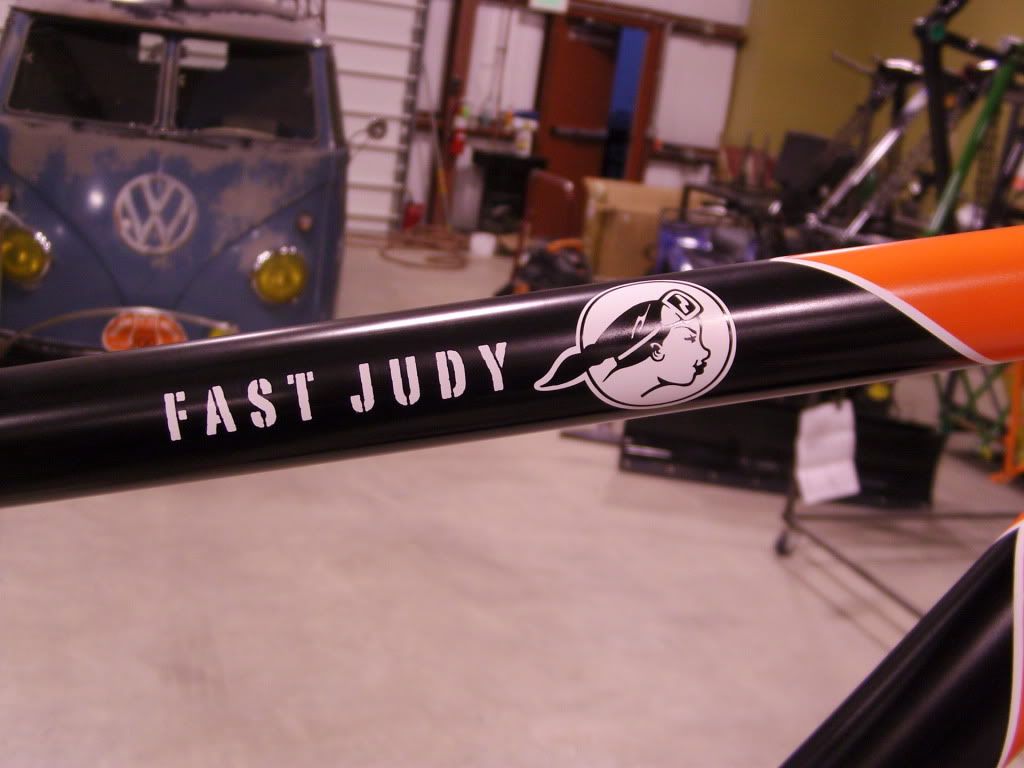 We are going to clean everything up, and get it ready for clear. Check back tomorrow.