Chad at Above Category Bikes in Mill Valley sent us this Moots compact road for one of his customers. I know a lot of people would carry on about " how could you do anything to a Moots?" , but we are going to leave some of that SWEET welding exposed. Check it out. The green masks will be where the white transistions to ti, the other masks will be for etching instead of putting stickers on the back end.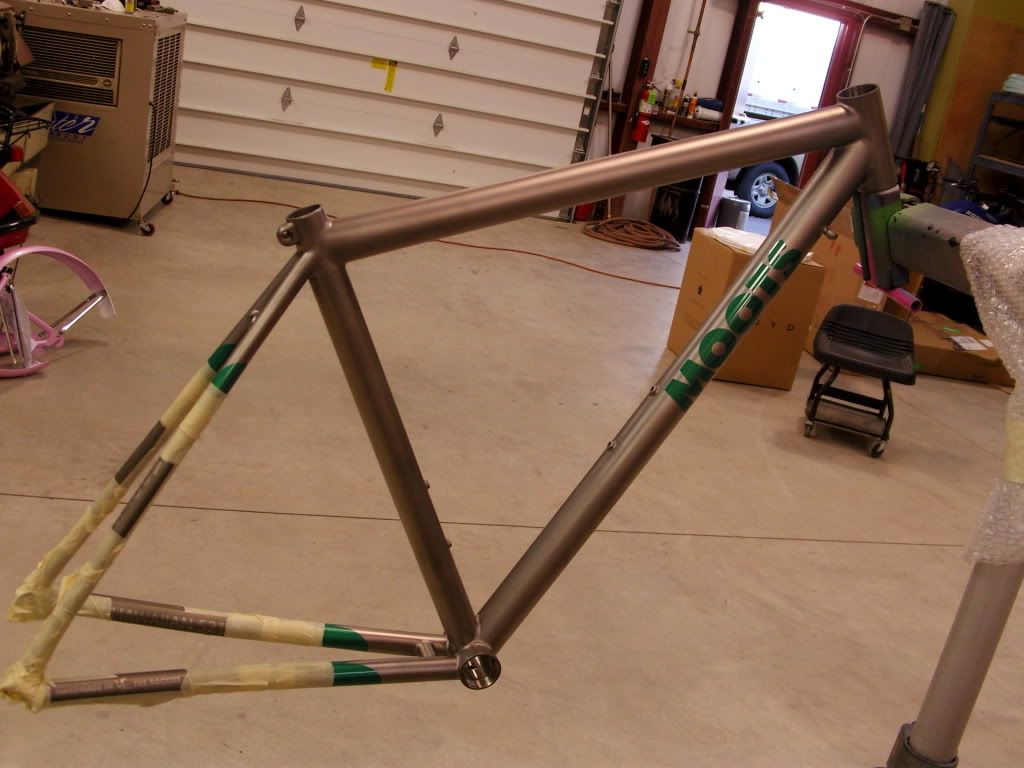 The downtube logo will be ti, the seatstay logos will be etched. At the customers request (because that is what we do best) [hey, that's a rhyme], we are adding some custom etched logos they wanted included.
We will pick up on this on tomorrow. Etching is kind of like painting a car - 90% of the work happens before any of the real action starts. Tons of masking with etching for a quick payoff at the end.